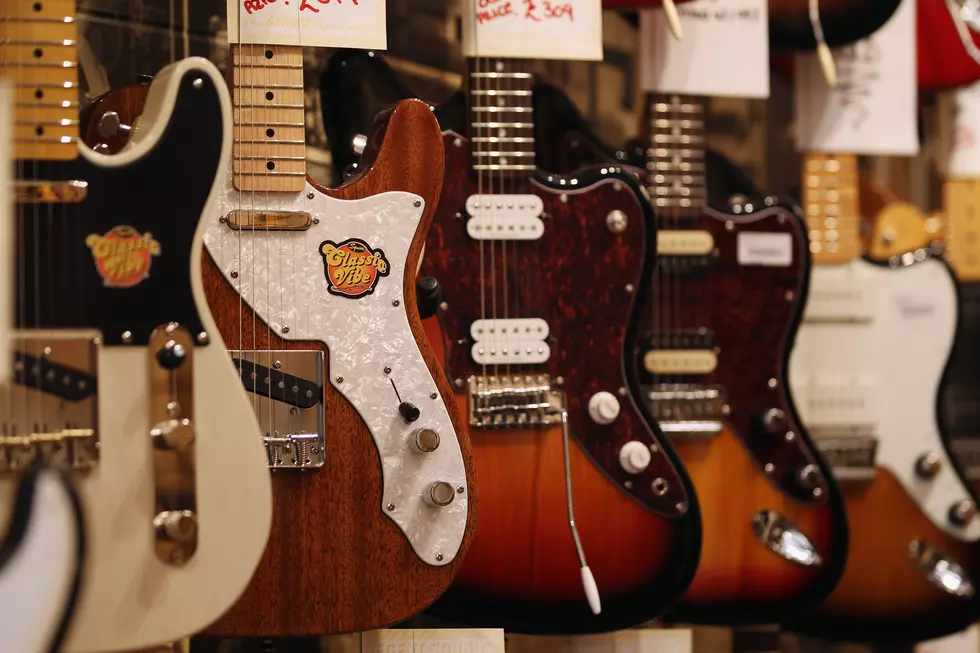 Live Music This Weekend in the QC
Getty Images
There are a lot of options for some socially distanced live music this weekend.  From parks to parking lots...you should go check out some bands.  It's probably been a while.
Here's what's going on this weekend! Support your local musicians, bars & servers in any way you know how.  Even if it's contributing to paypal/venmo to your favorite band. Here's a full list of who's where...or at least the list I found. If we missed you just let us know.
This list is subject to change...but here's what we have at the moment!Thursday
Minus Six @ Thursday Night Groove Concert Series@ Schwiebert Riverfront Park · Rock Island
New Open Jam Night @ My Place, Bettendorf
Jazz Lounge Thursdays Featuring Mason Moss & Sara Tubbs @ The Spotlight Theatre, Moline
OPEN MIC - JD Aguilera @ Galena Brewing Company Moline Ale House · Moline
Friday
Live@Five 2020 @ River Music Experience · Davenport
Lindsay Bowman @ Rhythm City Casino · Davenport
Class of '82@ The Tangled Wood · Bettendorf
Fair Warning @ The Pub · Milan
Sarah and Robert @ Sugar Maple Golf Club · Geneseo
Tangled Reality @ Harley Corin's, Bettendorf
Douglas & Tucker @ Steventon's Riverfront Food & Spirits · Le Claire
Dirt Road Rockers/ Pumpkin Fest @ Chubz Pub & Grub · Warren
50 Shades of Rock @ GypsyHighway · Davenport
Saturday
Blackstones Acoustic Trio @ Grape Life Wine Store and Lounge
Rockin' The River ftg: Been There Done That, Strictly Business, Made Ya Look, Crushed Monkey, Daze Off, Tell Tale Heart @ Schwiebert Park, Rock Island
Twice-on-Sunday @ 1847 Barn and Grill, Viola
Fall Bash @ Psycho Silo Saloon · Langley
Meatplow @ Cajun Jack's Bar & Grill · Elizabeth
Daylight Over @ Len Brown's North Shore Inn & Marina · Moline
Have Your Cake @ The Tangled Wood · Bettendorf,
BanD @ Kilkenny's Pub · Davenport,
Frankie Joe & Kinfolk @ Tuggers · Port Byron
Tonky Honkers @ Lucky Lucy's · Sterling
Doug Brundies @ Great Revivalist Brew Lab · Geneseo
Tangled Reality @ Green Tree Brewery · Le Claire
Backyard Balcony Boogie w/ K1NG SUPR3M3 @ Rozz-Tox · Rock Island
Twice-on-Sunday @ Racers Edge in East moline
If you have any shows coming up that you'd like to promote here on 97X.com and when we talk about it on the air, let me know.  Just email 
billstage@97X.com
 and we'd love to get the word out about live music.  It's been a rough road for bars & bands for the foreseeable future so let me know how we can help.
Here Is How To Blur Your Home On Google Street View