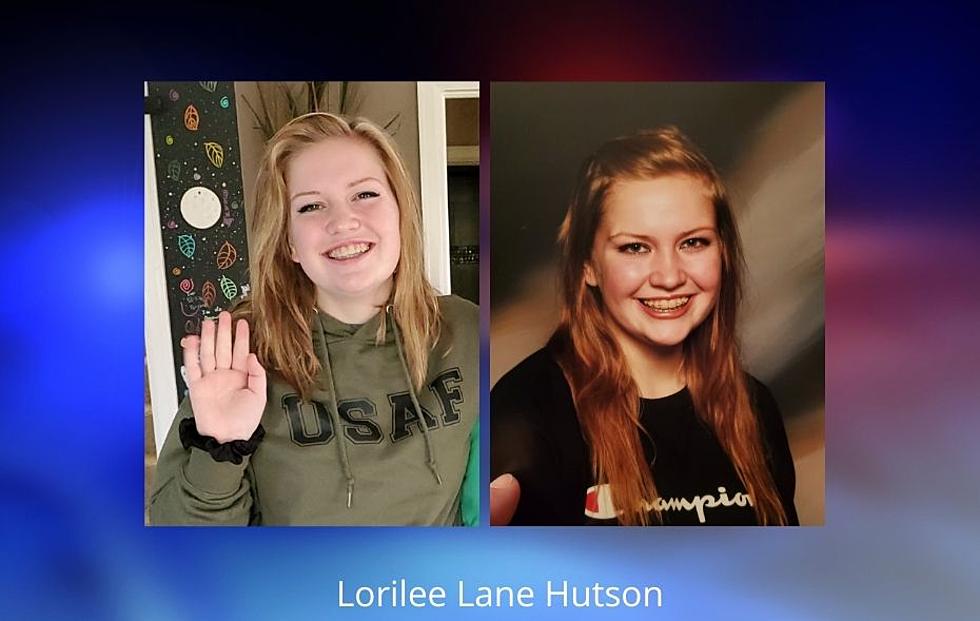 Morrison Police Need Public's Help Finding Missing 16-Year-Old Girl
Morrison Police Department
The Morrison Police Department is asking for the public's help in finding a missing 16-year-old girl. She went missing last week on Friday afternoon. Anyone with information, is encouraged to contact law enforcement.
On Monday, the Morrison (IL) Police Department posted on their Facebook page that they need the public's help in finding a 16-year-old female. Lorilee Lane Hutson (16), was last seen on Friday, April 16, 2021 in the afternoon at approximately 2:45 p.m. Lorilee has not been seen since.
Lorilee's physical description includes:
Race: White
Gender: Female
Hair: Strawberry Blonde, Long
Eyes: Blue
Height: 5' 06"
Weight: 145-160 lbs.
Scars/Marks/Tattoos: Small scar at the end of her right eyebrow, no tattoos or piercings
According to officials, Lorilee has braces; top row are white braces and bottom row are silver braces.
Lorilee was also last seen wearing an Army green sweatshirt with "USAF" in black lettering on front, blue jeans and white Adidas shoes. Lorilee was carrying an Under Armor backpack that has black and gray camouflage with red trim.
Below in the Facebook post, you will notice two photos of Lorilee. The picture with the "USAF" sweatshirt was taken just Friday morning before she went to school.
Officials say that Lorilee has no known health problems or dependencies. According to the investigation, it appears as though Lorilee left home voluntarily.
If anyone has any information or has seen Lorilee, please contact the following agencies:
Morrison Police Department 815-772-7659
Whiteside County Sheriff's Office 815-772-4044 (Dispatch – Option 7)
National Center for Missing and Exploited Children 800-THE-LOST (843-5678)
Are You QC AF? Take The Test.
If you are from the Quad Cities, there are certain things you do and say that folks from outside the area might not understand. Weather you've lived here your entire life, or just a couple years, it's time to put your QC to the test to find out if you are "QC AF".
Below are 25 questions to test your knowledge and life experience of the Quad Cities. Keep track and see where you rank. Then share it, if you aren't ashamed, to show how QC you are.
25-20 points – You are QC AF!
19-15 points – Reppin' the QC strong.
15-10 points – Average. You put the "C" in the QC.
10-5 points – Do you even QC bro.
5-0 points – Move back to Chicago.
LOOK: The Most Famous Actor Born Every Year