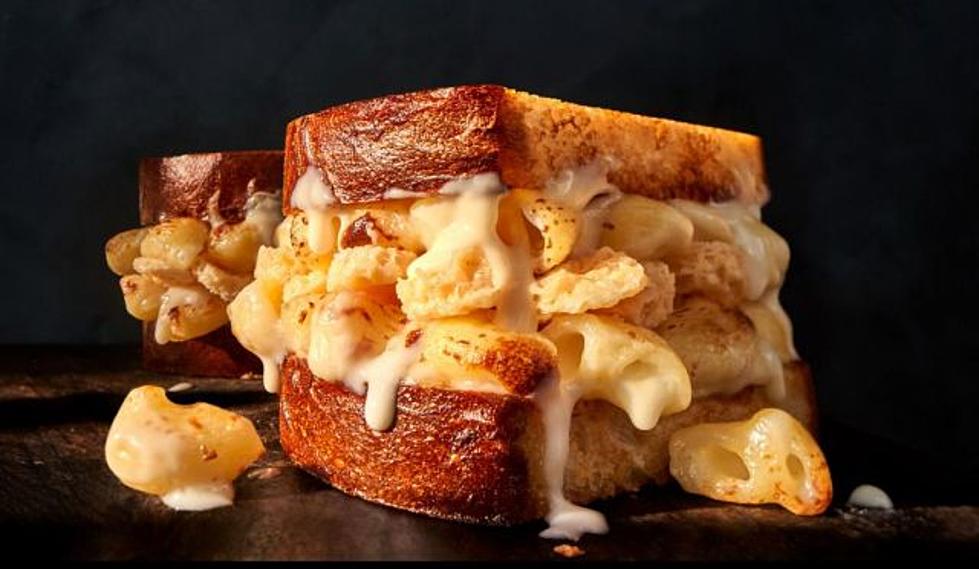 Panera Added A Mac & Cheese Sandwich To Menu
Panera
Panera's known for two things pretty well: Their bakery items, and their Mac & Cheese. The two have been combined in the past, with the iconic bread bowl the restaurant offers, but now they're kicking it up another couple of notches.
The new Grilled Mac and Cheese Sandwich features mac & cheese made with a fontina and mozzarella cheese blend served with parmesan chips on toasted thick-sliced Classic White Miche bread.
So basically, you're looking at a sandwich with three layers of bread, with a crap load of mac and cheese in the middle.
The sandwich is already on the menu, so you can get it for lunch today if you're up for it.
Quad Cities' Top 5 Favorite Places To Get Ice Cream
We asked where is your favorite place to get ice cream in the Quad Cities. Hundreds of you answered and we tallied up the answers. These are the top 5 favorite places the Quad Cities loves to get ice cream.