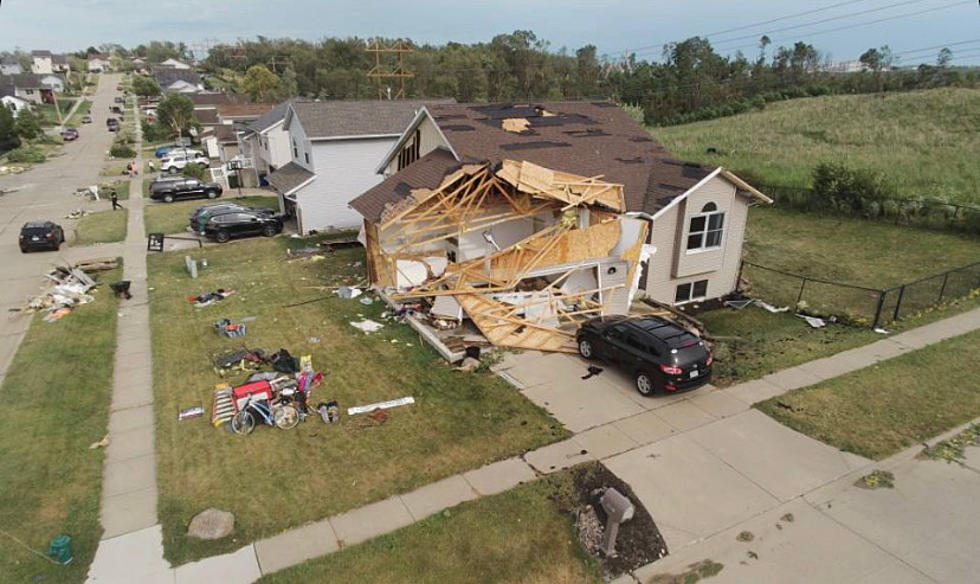 Storm Survivors May Be Eligible for Lodging Reimbursement
Cedar Rapids House
After last months derecho ripped across Iowa many homes were unlivable for a short, or long, period of time.  Some residents had to find temporary residence due to damage to the home while others had no power which forced them out.
FEMA is now letting residents of 11 Iowa counties know they may be eligible for reimbursement on that temporary lodging.  Residents in Benton, Boone, Cedar, Jasper, Linn, Marshall, Polk, Poweshiek, Scott, Story and Tama counties are eligible.
Temporary housing that you may be able to get reimbursed includes; hotels, motels, or other short-term lodging that an applicant used when displaced from his or her primary residence.
Reimbursement funds are available for eligible applicants under FEMA's Individuals and Households Program. Survivors who are approved for lodging reimbursement must submit hotel/motel receipts that show a zero balance to FEMA to receive payment. Reimbursement will not cover incidental costs such as phone calls, laundry, internet, food, movies or pet care.
Online at DisasterAssistance.gov.
Download the FEMA Mobile App for smartphones.
Call 800-621-3362 (TTY: 800-462-7585) between 6 a.m. and 10 p.m.
For more information on the Iowa disaster and a variety of recovery resources, log on to: iowa.gov/disaster-assistance-programs and www.disasterrecovery.iowa.gov.
Enter your number to get our free mobile app
QC Storm Damage