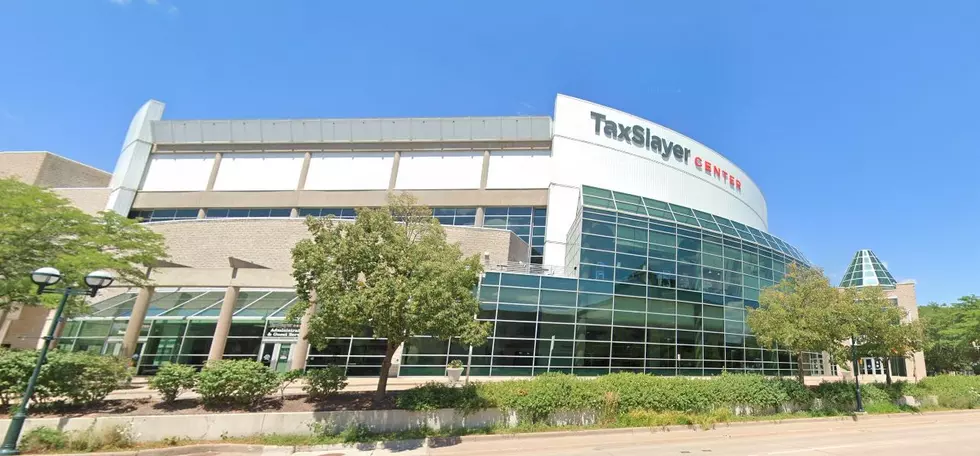 TaxSlayer Center Holding Equipment Sale Today
Google View
Enter your number to get our free mobile app
The TaxSlayer Center in Moline is looking to clean out some old equipment by holding an equipment sale today.
If you are still looking for presents to buy friends or family, look no further than the TaxSlayer Center in Moline. Today, Friday, December 18, they are holding an equipment sale that is open to the public.
The sale begins today at noon and lasts until 1 p.m. To participate in the equipment sale, patrons are asked to enter at the backdoor on the west of the TaxSlayer Center. There will be signs guiding people where to go.
This equipment sale is limited to 10 people inside at a time. Those wanting to come are required to wear a facemask.
For those who purchase items must pay and remove item the same day. All items up for sale are sold on a First-Come, First Serve basis, and all items are sold as is. TaxSlayer Center officials say that purchasers are responsible for hauling away the item(s) they purchase today.
A full list of items, pictures of equipment, and prices for items up for sale can be found at this link: https://bit.ly/3nxi2cA
A few of the items being sold at today's TaxSlayer equipment sale include:
Chairs
Desks
Barstools
Display cabinets
Ice Bin
Warmer
Slushie Machine
Flower Pots
Treadmill
Weight Machine
And several other items.
More details can be found in the post below.
10 Things to Stock Up On Now Before Winter Comes