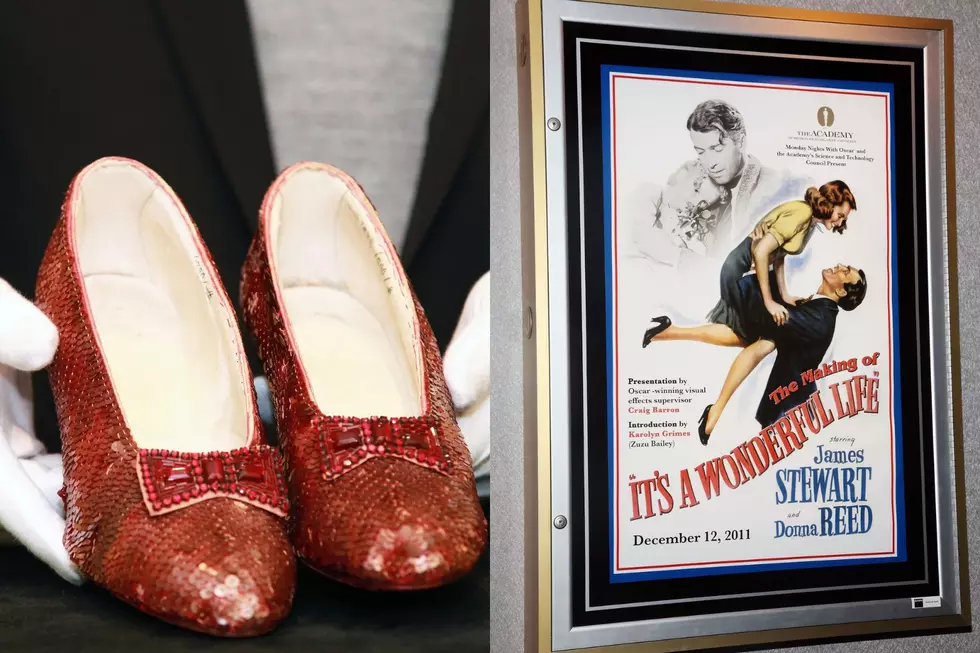 These Are The Quad Cities' Two Favorite Classic Movies
Getty Images
There is so much hype around new movies that come out. While we all love to see the newest movies, whether that's in theaters or streaming, sometimes a classic movie just hits the sweet spot. A new study has come out showing each state's favorite classic movie and before we show you the Quad Cities' two favorite classic films, let us give you a hint: The QC has great taste in classic films.
A new study has come out from Coventry Direct showing all 50 states favorite classic movies. To determine each state's favorite classic film, Coventry Direct had to first establish the criteria for a "classic movie." They decided on films that are at least 50 years old and have seen a lot of success and/or caused at least a small impact on pop culture.
That criteria led Coventry Direct to its selection of 51 movies from Town & Country and Rotten Tomatoes. They then ran against Google Trends data from each of the 50 states to see which of the 51 movies was the most searched for in each state. All the data comes from searches on Google that happened between February 10, 2021, and February 10, 2022.
Coventry Direct found each region's favorite classic movie. You can see below that The Wizard of Oz is the Midwest's favorite classic movie.
Overall, there are two classic movies that are loved the most. Both of the classic movies are favorites in 7 states. Those two movies are Gone With The Wind and The Wizard Of Oz.
When we focus on the two states that make up the Quad Cities (Iowa and Illinois), we can see that there is a different favorite classic movie depending on which side of the Mississippi River you're on.
Coventry Direct found that Iowa's favorite classic movie is The Wizard Of Oz. Originally released in 1939, The Wizard Of Oz is a great classic film that starts in the Midwest and more specifically as most of us know, Kansas. Judy Garland starred in the original film as Dorothy.
Across the Mississippi River, Coventry Direct found that Illinois' favorite classic film is the 1946 film, It's A Wonderful Life. Starring James Stewart, It's A Wonderful Life has become a Christmas classic along with Illinois' favorite classic film.
Here Are QCA Restaurants You Can Take Your Dog To This Summer
Several restaurants in the QCA allow for puppers on their property. Scroll down to see a few!
EXCLUSIVE: Take A Look Inside The New Daiquiri Factory In Davenport
The Daiquiri Factory is opening up its new location in downtown Davenport on Thursday, May 19th, 2022. We got an exclusive sneak peek inside the DaqFac's new location and Davenport's soon-to-be hottest spot for drinks and food.