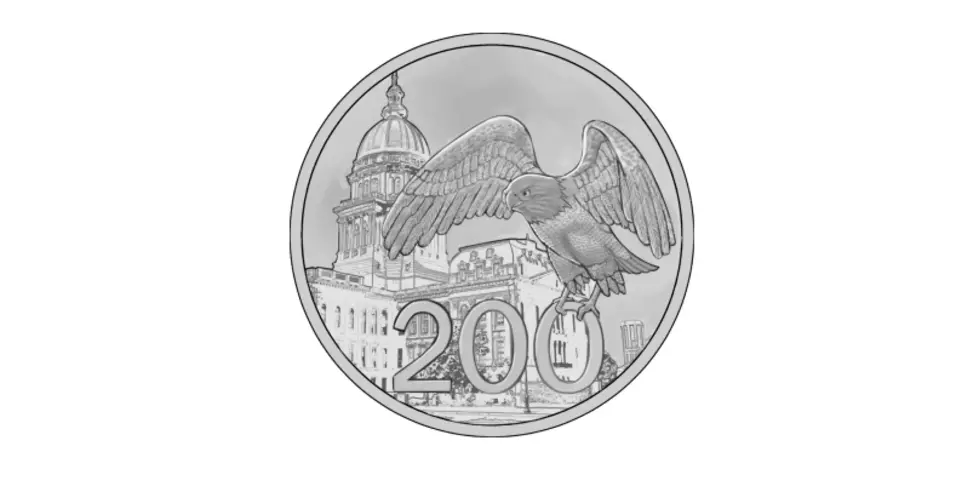 Vote Now For Illinois State Coin
Illinois State Coin design
If you live in Illinois, you can vote on your favorite design for a souvenir coin commemorating the 200th birthday until June 15.
Five different designs highlight Illinois or Illinois history with a portrait of the state capitol to a map of Illinois next to former presidents.
To see the rest of the coin designs go here:
According to a state news release, Treasurer Michael Frerichs says the winning design will be minted on one side of the commemorative bicentennial coin while the other side will feature the state seal.
The final winner will be announced on June 18.
Each coin is selling for $45 and will be available in early August.