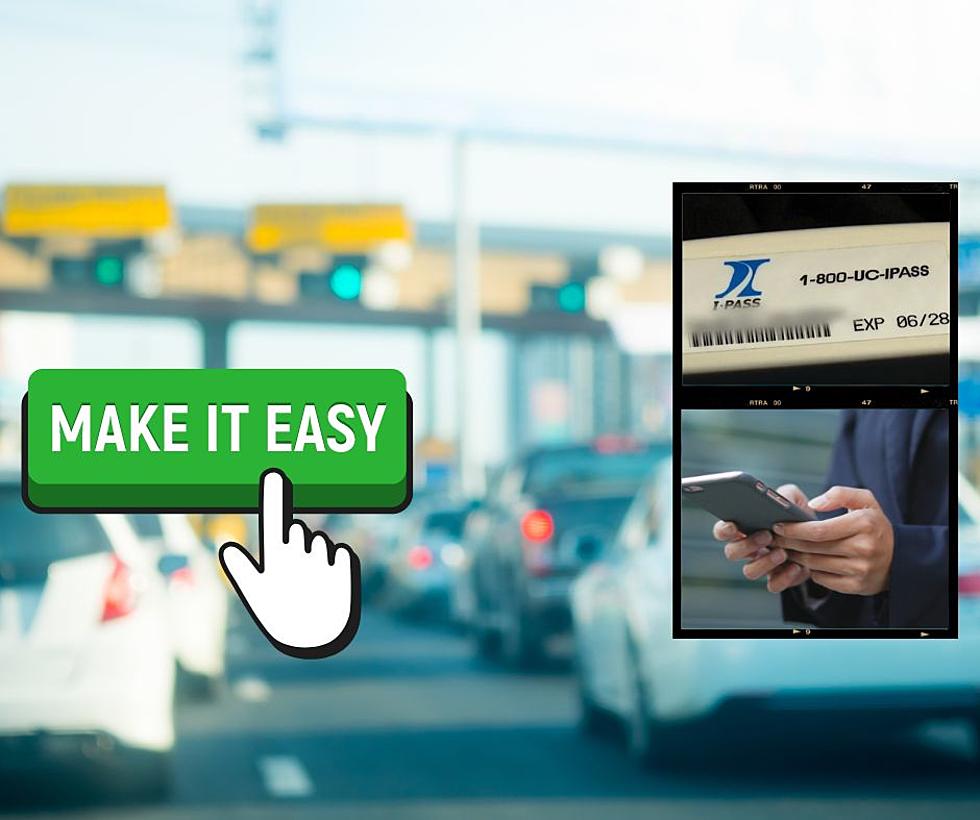 Illinois Now Offers Easiest Way Ever To Pay Tolls On Your Phone
Using I-PASS With Illinois Tollway App
If you think that managing your Illinois I-PASS is a big pain, don't worry because I have a much easier way for you to do it.
Navigating The Illinois Tollway System
I have lots of experience using the Illinois tollway system. My mother lives in the suburbs of Chicago. Plus, I enjoy going to concerts, games, and events in the city. So, I'm going back and forth all the time. If you know what you're doing, it can make traveling by car much more convenient.
RELATED: Driving On Illinois Tollway Without Owning An I-PASS
I know the tolls can add up quickly, especially after how expensive they've gotten. I decided a long time ago that it was worth it for me personally. I have friends that will avoid the tollway no matter what. They'll take twice as long to arrive at their destination as long as they aren't paying tolls.
Should You Go I-PASS Or No I-PASS In Illinois
Of course, those same friends that refuse to use the tollway would never ever get an I-PASS. They have so many ridiculous reasons not to but none of them are sensible. It's actually a lot cheaper when you use the transponder in your vehicle. I know one reasonable complaint is the difficulty of managing your account. I can definitely understand that one.
RELATED: How To Pay Illinois Tollway Fees Without I-PASS
Easiest Way To Manage Your I-PASS Account 
Up to this point, it didn't matter if you owned an I-PASS or not. Either way was a pain to pay tolls or just manage your account. I have it set up for auto-replenishment so I don't have to deal with it. Nobody has to worry about that anymore because the system has gotten much easy to navigate.
The Illinois Tollway now offers an app to download on your phone. You can take care of your I-PASS account or just pay tolls from the palm of your hand. Here are some of the handy features the program offers.
According to illinoistollway.com,
Safely and securely pay unpaid tolls or enroll and manage your I-PASS account or Pay By Plate service directly from your smartphone.

 
No I-PASS, no problem. Pay tolls right there.
Account notifications are sent directly to your phone.
Manage your I-PASS account.
Manage your Pay by Plate account.
Add and remove vehicles including rental cars.
Call for roadside assistance.
Can You Identify These 20 Intersections in Rockford?
Rockford has some weird intersections as well as "worst" intersections. Test your knowledge and see if you can correctly name all 20 of these interactions in the forest city.