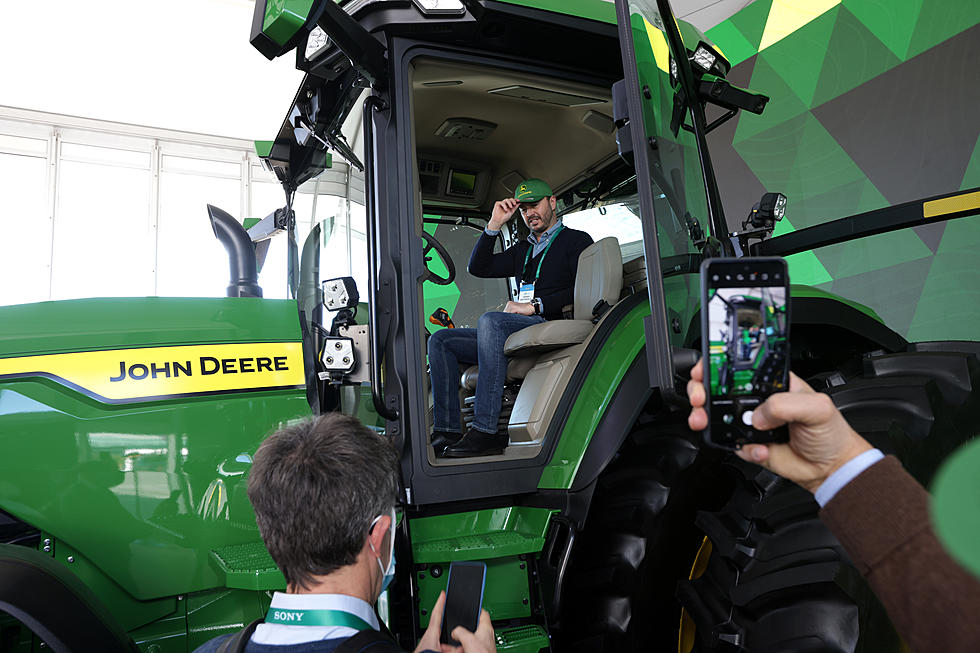 John Deere Harvester Works Announces Indefinite Layoffs
Getty Images
John Deere Harvester Works in East Moline, Illinois has announced layoffs coming in October.
The company sent a media release today after they told employees today at the factory.
John Deere Union Employees Recently Signed A New Contract
In November of 2021, John Deere union employees nationwide signed a new contract after a strike that lasted over a month.
The agreement included an $8,500 signing bonus; a 20% increase in wages over the lifetime of the contract with 10% this year; a return of Cost of Living adjustments; three 3% lump sum payments; enhanced options for retirement and enhanced CIPP performance benefits. Healthcare remains the same for the life of the agreement.
At the time, John Deere was reporting record profits and the CEO had received a 160% pay increase but now in a media release, John Deere is saying they need to balance the size of their workforce.
Although John Deere has hired hundreds of employees in the Quad Cities in recent years, the company has consistently stated that each Deere factory balances the size of its production workforce with the needs of the individual factory to optimize the workforce at each facility.
John Deere Harvester Works currently has about 2,300 total employees with about 1,975 of them working in production and maintenance jobs.
The indefinite layoffs of the roughly 225 production workers at the John Deere Harvester Works East Moline location will take place on October 16th.
At the time of the media release, there was no word on a severance package for the employees from John Deere.
These Are The Top 10 "Trashiest" Towns In Illinois
RoadSnacks.com ranked the top 10 "trashiest" towns in Illinois based on government data.
These 11 Banned License Plates In Illinois Keep It Classy
Illinois residents have requested some raunchy license plates that the state has (not so surprisingly) declined.