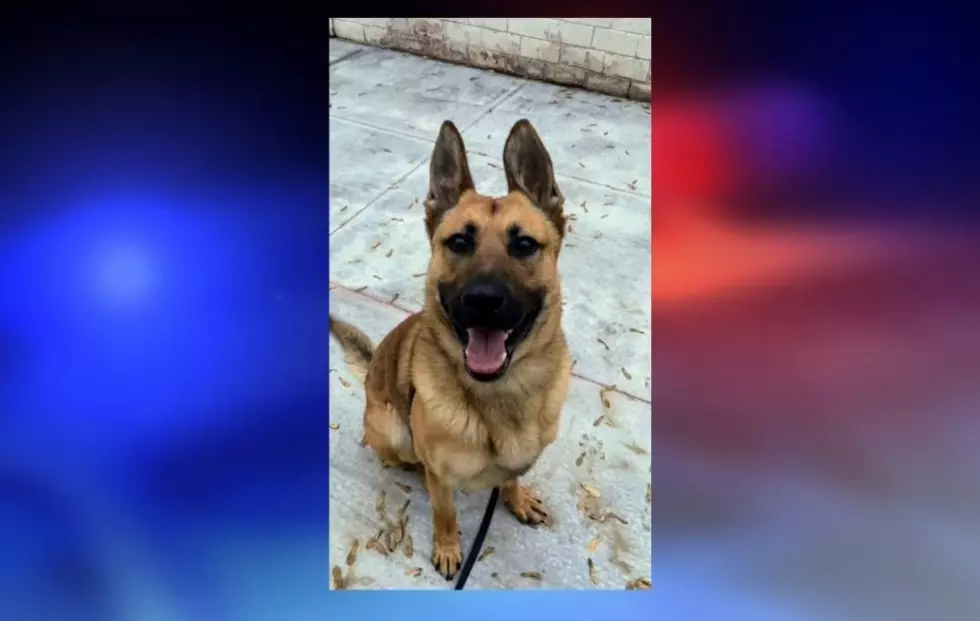 Whiteside County Sheriff's Office Welcomes Chico To K9 Unit
Whiteside County Sheriff's Office via Facebook
The Whiteside County Sheriff's Office has introduced their newest member of the K9 Unit and he is adorable! Chico and the deputy had to go through quite a bit of training, but are now certified and ready to serve the residents of Whiteside County.
Residents of Whiteside County, you now have a new K9 serving you and working on the Whiteside County Sheriff force.
On Wednesday, the Whiteside County Sheriff John Booker announced on social media their newest addition to the force, K9 Chico. According to the post, Chico is a 1 1/2 year old, Belgian Malinois/German Shepherd mix. Chico was imported from Poland.
Officials say that recently, Deputy Nathan Peterson and Chico successfully completed a six week (240 hours) training program. After completion of that training, they are now North American Police Work Dog Association (NAPWDA) certified.
The Whiteside County Sheriff's Office says in the post that the NAPWDA certification standards meet and actually exceed what is required by the state of Illinois for a police dog. According to the NAPWDA website, they say,
"We conduct in-service training throughout the year and hold a major national workshop yearly. Officers and their K9's attend these events for problem-solving, legal updates, new techniques in various phases of police work dog use and certifications to our standards."
Sheriff Booker ended the announcement by saying,
"We are excited to have you on our team, Chico and we know you will make a great addition to the Whiteside County Sheriff's Office!"
Thank you for your service, Chico!
Kittens and Puppies
LOOK: Here Are 30 Foods That Are Poisonous to Dogs
To prepare yourself for a potential incident, always keep your vet's phone number handy, along with an after-hours clinic you can call in an emergency. The ASPCA Animal Poison Control Center also has a hotline you can call at (888) 426-4435 for advice.
Even with all of these resources, however, the best cure for food poisoning is preventing it in the first place. To give you an idea of what human foods can be dangerous, Stacker has put together a slideshow of 30 common foods to avoid. Take a look to see if there are any that surprise you.