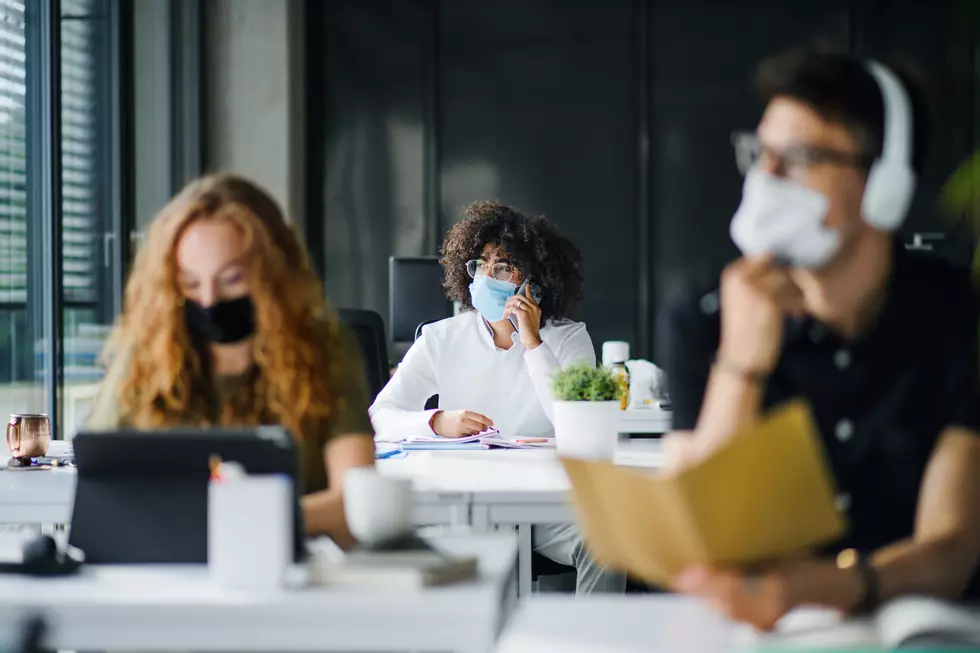 Area Colleges Already Looking At Switching To Online Classes
Halfpoint
Even after the Zoom crash that occurred a few days ago, many colleges are switching over to Zoom. Classes have just started for many, and it appears college students all over could be seeing their classes already switched to online learning.
It's a very confusing time for everyone. Parents, teachers, students, and the schools. Many are going about this school year day-by-day. Classes that were in-person may be switching  to online sooner than you think.
This is affecting colleges all over. It is important for students and parents to frequently check emails since it seems, classes are switching constantly. Classes appear to continue to change their times and locations, along with possible switching to online classes.
As a 22-year-old I know multiple people in college at this time expressing frustration and confusion about this school year.
Colleges like Coe College in Iowa sent emails to students stating:
"We will continue to keep this plan and the accompanying webpages updated for our community throughout the fall term."
Colleges are trying their best to stay on top of things, but these updates are happening very quickly with changes to scheduled and changes to the in person learning. Coe is spreading the word of togetherness as well though.
"We will handle the changes together."
A big question for many is, if these classes do go online will students get some money back? Since they paid for in-person learning and now it may not be happening?
Students are understandably angry by the lack of certainty these colleges are giving them,
Onel Valdez, a senior at Iowa State University whose coursework is all in person, stated:
"I would be upset but prepared for the transition to an all online academic program".
Further along in our conversation Onel elaborated on why he would be prepared.
"Iowa State has done everything they can to save their face and pockets. From a tuition clause saying they can still charge full price regardless of what instruction they provide this semester to the president sending a passive aggressive email threatening suspensions for any student found breaking COVID health regulations"
So if it goes online he will not be getting any money back. It looks like many families are facing this.
Other colleges have also had some struggles with in person learning. Multiple students called out the University of Iowa over social media after safety concerns. This year is sure to be a stressful and confusing one. The key is staying on top of things and speaking up when you feel unsafe.
Enter your number to get our free mobile app
CHECK IT OUT: How To Unlock Your iPhone With Your Voice